Georgian
This classic style is a no-brainer for nearly any space. Georgian crown mouldings are among our most popular and versatile options. If you're not sure which style is right for your space, Georgian mouldings are a safe bet, since they strike a balance between clean-cut and opulent. Try them in your living room, dining room, kitchen, or hallway for a touch of understated elegance.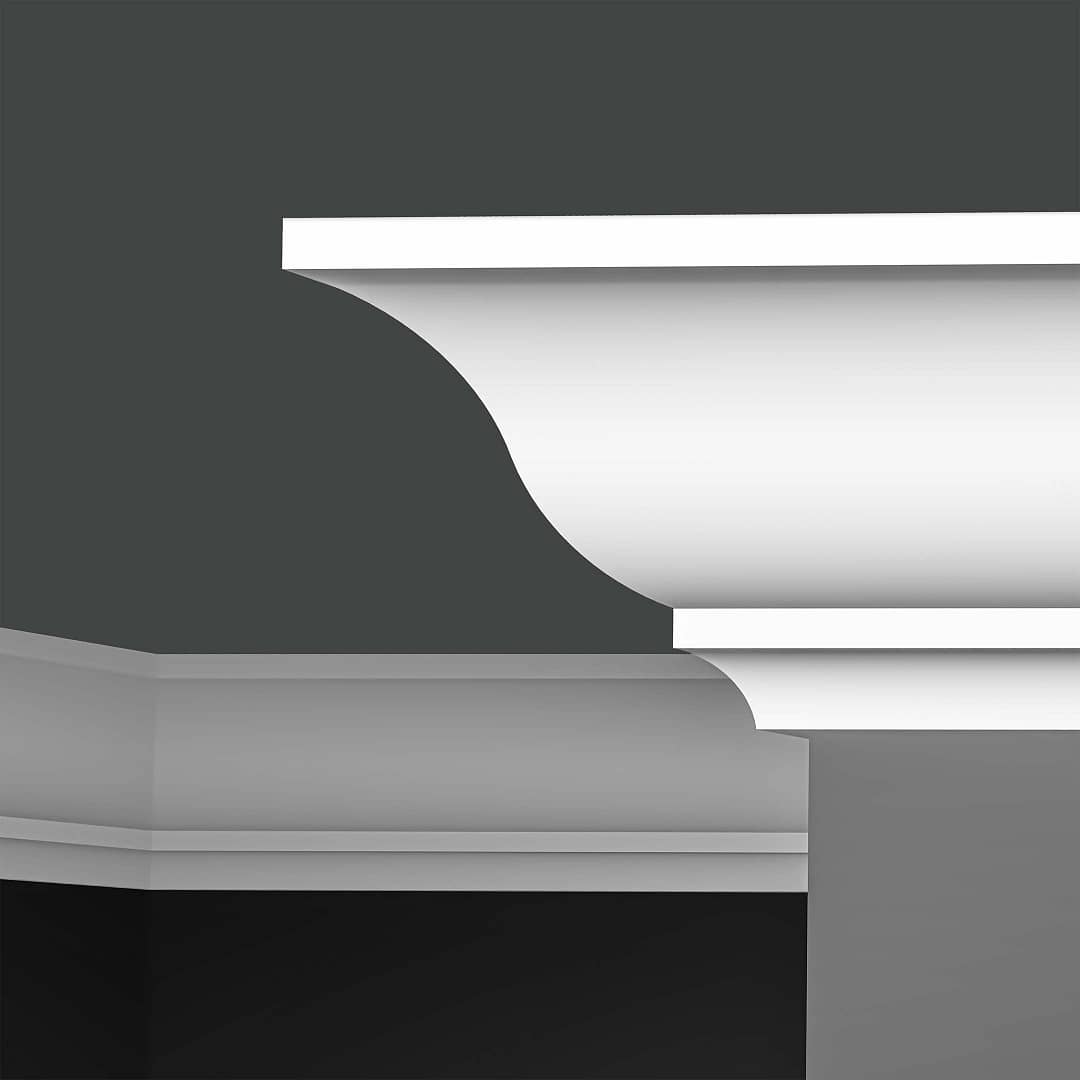 Cove
Stylish and charming, the swooping concave curve of this crown moulding style will bring extra flair to your space. Rounding inwards towards the wall, this moulding is slightly less ornate than some of our other styles, like Tuscany and Milan, but stops short of the ultra-modern look afforded by our Deco mouldings. Like all our mouldings, the Cove design is a reliable way to add value to your home.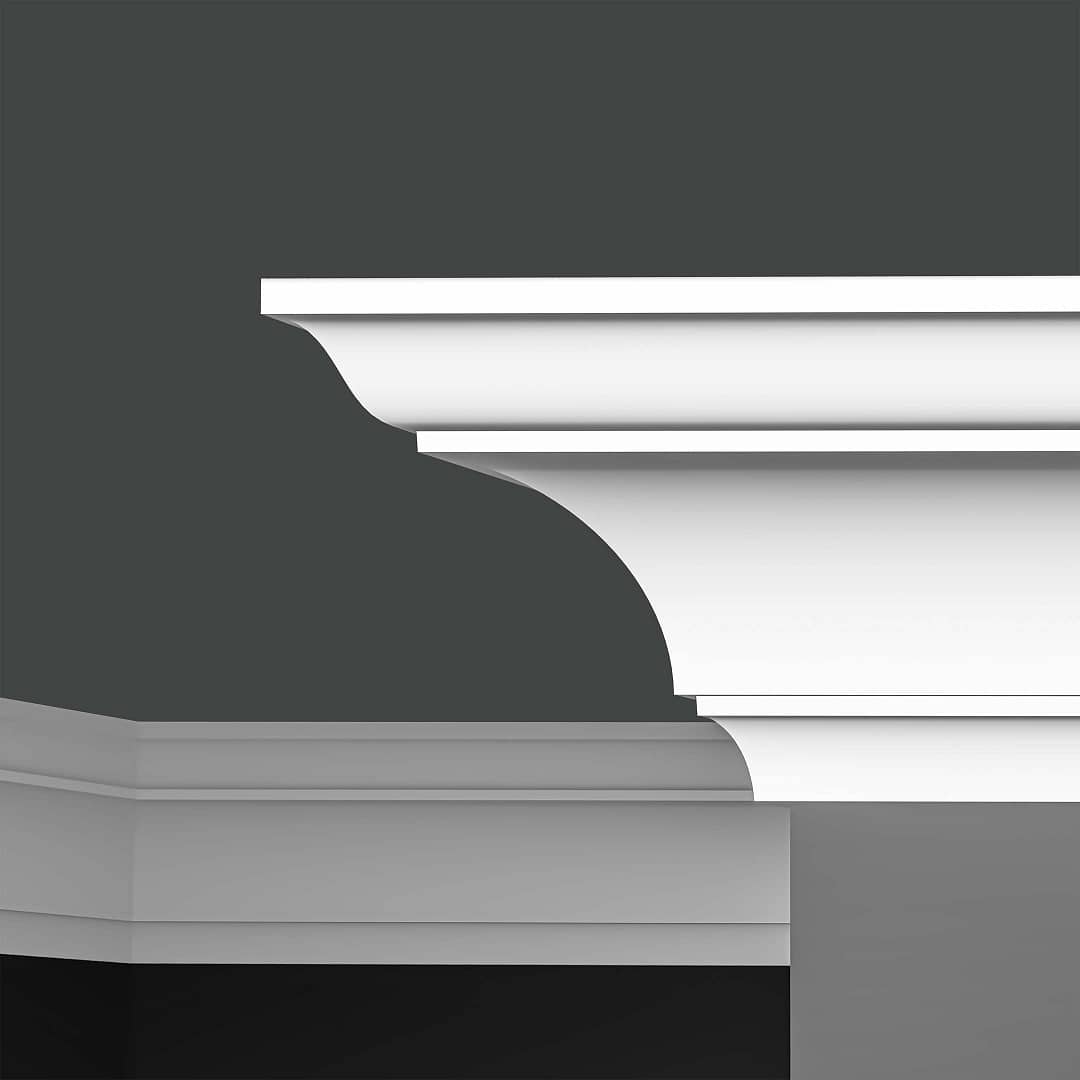 One Step Cove
Like our standard Cove style, this design features a dramatic concave curve that swoops inwards towards the wall, with the addition of a single rectangular step feature. Simple, clean lines are the focus here. Use this style to accentuate any room that needs a touch of decorative interest while sustaining a sleek, modern look.
Two Step Cove
Like the One Step Cove design, this moulding features a lofty inward swoop, but with the additional detail of two rectangular steps at the top. This cove moulding option adds a bit of drama to your space, and while it boasts an air of sophistication, the feel is still squarely on the contemporary side. It's a solid choice for chic, elegant spaces.
Tuscany
If a traditional look is what you're after, our Tuscany style is for you. You'll think you've landed on the Italian countryside, sipping espresso and looking out onto an orange sunset. With an eye-catching combination of lines and curves, the design guides the viewer's eye along the moulding, making for vivid decorative interest and a playful nod to history.
Symmetrical
Elegant and refined, this is one of our most popular moulding styles. It's similar to our Cove design, but with a thinner S-curve and slightly longer concave curve. Like the Georgian moulding, this style is a safe bet for virtually any room: when in doubt, use this design to add a touch of sophistication to beautiful spaces.
Milan
Inspired by one of Italy's most fashionable and historical cities, this authentic moulding style is an eye-catching beauty. Similar to our Tuscany design, this moulding features a striking array of ovals, rectangles, and curves. Use it to dial up the chic-factor of any room. This isn't just a beautiful crown moulding—it's a conversation starter.
Deco
Our Deco moulding is minimal, and striking. It's perfect for the DIY homeowner on the cutting edge. As with all things art deco, this moulding is all about sleek, geometric shapes and a thoroughly contemporary approach to luxury. It lends an elegant, sophisticated aesthetic to rooms you're looking to elevate without disturbing their modern feel.